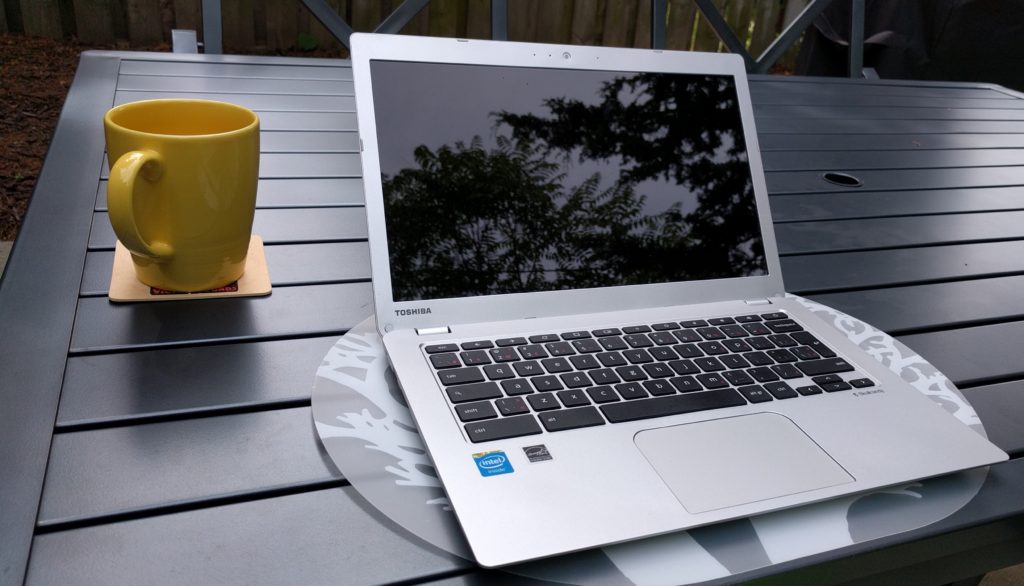 by Sean Kheraj
Could a Chromebook satisfy the computing needs of a historian? Over the past twelve months, I've been using one to find out.
Google's low-cost, Web-based operating system, ChromeOS, is one of the most unique developments in computing in recent years. It is a lean computer operating system based almost entirely around the use of Web applications and cloud storage. Recognizing that most ordinary computer use takes place in a Web browser, Google decided to make a computer centred exclusively on the Web. With ChromeOS, computing takes place on the internet and the Chromebook is just an access terminal.
First announced in 2010 and then released to consumers in 2011, ChromeOS originally appeared on just two consumer laptop models, one by Acer and another by
Samsung
. By 2015, at least twelve manufacturers produced dozens of different models of Chromebooks. And by the third quarter of last year,
Chromebooks accounted for more than half the sales of notebook devices in the K-12 education market in the US
. Recently, David Pierce advised college students,
"you should seriously consider buying a Chromebook for this school year."
Part of the reason Chromebooks have become so popular in the education market is that they are some of the most low cost computers available to students.
Given the growing popularity of the Chromebook in education and its low cost for students, I wanted to know what it was like to use a Chromebook for my own daily computing needs as a historian. Is this a device I would recommend for another historian or a history student? Continue reading →