Alan MacEachern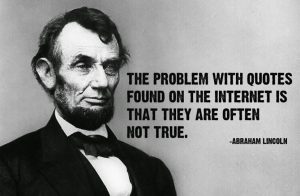 A while back I noticed that Active History had published a post citing a satirical political website as fact. It was an easy mistake to make: the site looked real enough, and its article only mildly ridiculous in the current news climate. I contacted the Active History contributor and editor, and the quote was quickly removed. Case closed. But it got me thinking about the challenge that historians face in recognizing fact from fiction, and how we respond when we are fooled.
It was a matter I had faced myself recently. One strand of my research into the Miramichi Fire, a forest fire that swept across Maine and New Brunswick on 7 October 1825, was finding evidence of the thick smoke that enveloped all of northeastern North America in the days that followed. So I was happy to come across the following from a published Toronto-area diary for that year:
October 9 — … Last evening there was to us a marvelous display of northern lights. When daylight faded pink clouds appeared in the sky mixed with long shooting rays of white light. The clouds changed shape continually, but the color was always a shade of red. At times the clouds filled the entire northeastern sky.
Nice! The fire had presumably affected the atmosphere as far away as Upper Canada, and in a manner I had not read elsewhere. The author was an Andrew Anderson, and his diary was included within the 1915 book The Narrative of Gordon Sellar Who Emigrated to Canada in 1825. I incorporated Anderson's description into the text.
The only problem? You guessed it. The diary and the memoir that surrounded it weren't real primary sources, they were "fictional history" Continue reading →