ActiveHistory.ca is a website that connects the work of historians with the wider public and the importance of the past to current events. It developed from the conference "Active History: History for the Future" at Glendon College in September 2008. We define active history variously as history that listens and is responsive; history that will make a tangible difference in people's lives; history that makes an intervention and is transformative to both practitioners and communities. We seek a practice of history that emphasizes collegiality, builds community among active historians and other members of communities, and recognizes the public responsibilities of the historian. We are always looking for people to contribute to the website. Please contact Daniel Ross, the Public Outreach Coordinator, at info@activehistory.ca if you would like to join or support the project. Please also visit our French-language sister site, HistoireEngagee.ca.
Editors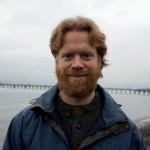 Jim Clifford is an assistant professor of environmental history with the Department of History at the University of Saskatchewan. His current research explores the environmental and economic histories of the global commodities that supplied industries in the Thames Estuary during the 19th century. For more information, visit jimclifford.ca. He can be reached at jim.clifford@usask.ca.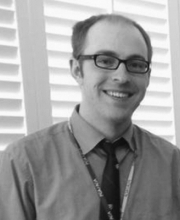 Sean Graham is the producer and host of the History Slam podcast. He is a historian of North American broadcasting with a PhD from the University of Ottawa. Like any red-blooded Canadian his ultimate dream is to be a curling champion while living on a diet of beer and poutine. He can be reached at theseangraham@gmail.com
Krista McCracken is an Archives Supervisor at Algoma University's Arthur A. Wishart Library and Shingwauk Residential Schools Centre. Her work focuses on Indigenous archives, community history, accessibility, and public outreach. She holds an MA in public history from the University of Western Ontario. For more information visit her personal website. She can be reached at krista.mccracken@algomau.ca.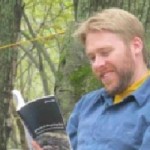 Thomas Peace is an assistant professor in the Department of History at Huron University College.  His research addresses the processes of settler colonialism in the northeast and the ways in which Indigenous peoples engaged with schooling during the eighteenth and early-nineteenth centuries. For more information visit his website or send him an e-mail at tpeace@uwo.ca.
Beth A. Rober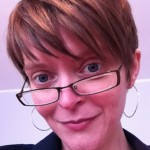 tson is a sessional lecturer with the Institute of Interdisciplinary Studies at Carleton University, as well as a freelance researcher and writer. Trained as a gender and sexuality historian, she specializes in the history of marginal science, medicine and technology. For more information, visit Beth's personal website here. She can also be reached at bethrobertson33@gmail.com.
Daniel Ross is a PhD candidate in history at York University. He wr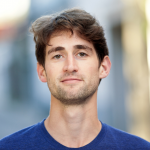 ites and blogs about all things urban, from cycling activism to the 1960s counterculture. His SSHRC-funded dissertation research examines attempts to remake and revitalize downtown Toronto in the 1960s and 1970s. Read more at historiandanielross.com.
Contributing Editors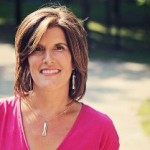 Stephanie Bangarth is an Associate Professor of History at King's University College at Western University. Her research explores the history of human rights advocacy and social movements in addition to Canada's history of immigration and refugee reception. Outside of academia she can be found volunteering for Girl Guides of Canada, the Cambridge Trails Advisory Committee, on a run or in a kayak. For more information visit her webpage or send her an email at sbangar@uwo.ca.
Colin Coates is an Associate Professor of Canadian Studies at Glendon College and teaches history at the graduate level at York University. His research interests are broad, ranging from New France to utopias, digital methods and Canadian environmental history. He recently edited and co-edited to books on Canadian environmental history: Canadian Countercultures and the Environment and Moving Natures: Mobility and Environment in Canadian History.
Erika Dyck is a Canada Research Chair and Professor in the Department of History at the University of Saskatchewan. Her research focuses on the history of psychiatry, mental health, deinstitutionalization and eugenics. She is the author of Psychedelic Psychiatry which examines the history of LSD experimentation and how it fit within broader trends in the changing orientation of psychiatry during the post-World War II period. Her second book, Facing Eugenics, examines the experiences of patients and families as they confronted eugenics in 20th century Alberta.
Regular Contributors
Regular contributors are individuals who have agreed to post for us on a regular basis. We're always looking for new (and old), talented writers with a passion for history in all of its shapes and sizes. Drop us a line if you're interested.
Katrina Ackerman is a SSHRC Postdoctoral Fellow at the University of Regina. Her research has been published in the Canadian Bulletin of Medical History, Acadiensis, and Labour/Le Travail. Her current project is under an advanced contract with UBC Press.
Christo Aivalis holds a Doctorate in History from Queen's University, where he teaches Canadian labour, political, and social history His SSHRC-funded dissertation examined Pierre Elliott Trudeau's relationship with organized labour and the CCF-NDP from 1945-2000. His work has been published in sources including the Canadian Historical Review, Labour/le Travail, Our Times Magazine, and Rankandfile.ca.
Alban Bargain-Villéger is currently a sessional faculty member at York University, where he specializes in modern European history. His current research project involves a comparative study of Arran, Borkum, and Groix, three small islands off the coasts of Scotland, France, and Germany, respectively.
Aitana Guia is Sessional Assistant Professor in Modern European History at York University, Toronto, Canada. Her latest book is 

The Muslim Struggle for Civil Rights: Promoting Democracy through Migrant Engagement, 1985-2010

 (Sussex Academic Press, 2014).
Sean Kheraj is an assistant professor of Canadian and environmental history at York University. He blogs at http://seankheraj.com.
Lachlan MacKinnon is currently a Ph.D. student at Concordia University focusing on workers' experiences of deindustrialization in Atlantic Canada.
Laura Madokoro is an assistant professor of history at McGill University.
Former Editors:
Kaleigh Bradley, 2012-2016
Ian Milligan, 2009-2015
Jason Young, 2009-2014
Christine McLaughlin , 2009-2014
Karen Dearlove 2010-2012