ActiveHistory.ca is a website that connects the work of historians with the wider public and the importance of the past to current events. It developed from the conference "Active History: History for the Future" at Glendon College in September 2008. We define active history variously as history that listens and is responsive; history that will make a tangible difference in people's lives; history that makes an intervention and is transformative to both practitioners and communities. We seek a practice of history that emphasizes collegiality, builds community among active historians and other members of communities, and recognizes the public responsibilities of the historian.
We are always looking for people to contribute to the website. Author guidelines can be found here. If you have a general inquiry about partnerships, or are interested in contributing to the blog, please contact:
Daniel Ross
ActiveHistory.ca Public Outreach Coordinator
info@activehistory.ca
If you're interested in proposing a new feature,
Thomas Peace
ActiveHistory.ca Features Editor
tpeace@huron.uwo.ca
If you have any questions or comments about the History Slam podcast, please contact:
Sean Graham
History Slam Podcast Editor
sean.graham@uottawa.ca
And if you're interested in the Canada's First World War series, touch base with the team at canadasfww@activehistory.ca or visit the page at "Canada's First World War."
Please also visit our French-language sister site, HistoireEngagee.ca.
---
Editors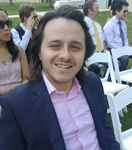 Christo Aivalis is a SSHRC Postdoctoral Fellow in the Department of History at the University of Toronto. His first book, published with UBC Press, examined Pierre Trudeau's relationship with organized labour and the CCF-NDP. His work has appeared in the Canadian Historical Review, Labour/le Travail, This Magazine, Our Times Magazine, Ricochet, and Canadian Dimension. He has also served as a contributor to the Canadian Press, Toronto Star, CTV and CBC. His current project is a biography of Canadian labour leader A.R. Mosher.
---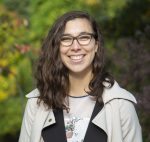 Carly Ciufo (She/Her) is a doctoral candidate of the LR Wilson Institute for Canadian History in the Department of History at McMaster University. She worked at the Canadian Museum for Human Rights, the Canadian Broadcasting Corporation, and the Canadian Museum of Immigration at Pier 21 before starting her current PhD research, which investigates the capacity of human rights museums to do human rights work. As elected graduate student representative on the Canadian Historical Association's Council, she shares responsibility for the teaching and learning portfolio.
---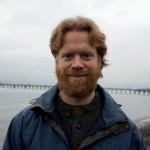 Jim Clifford is an Associate Professor of environmental history with the Department of History at the University of Saskatchewan. His current research explores the environmental and economic histories of the global commodities that supplied industries in the Thames Estuary during the 19th century. For more information, visit jimclifford.ca. He can be reached at jim.clifford@usask.ca.
---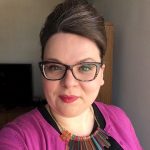 Samantha Cutrara is a history education strategist based in Toronto. With a PhD from York University, her writing and consulting work focuses on the "meaningful learning" of Canadian history narratives. Her first book, Imagining a New "We": Canadian history education for the 21st century (UBC Press) will be published in early 2018 and she is currently engaged in a research project focused on the trans/national identifications of Canadian youth. To learn more about her work visit www.SamanthaCutrara.com or contact Samantha.Cutrara@gmail.com.
---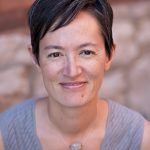 Laura Madokora is an Associate Professor in the Department of History at Carleton University. Her research explores the history of global migration, refugees, humanitarianism and the politics of race. You can see some of her current SSHRC-funded research on the history of sanctuary in Canada here. She can be reached at laura.madokoro@carleton.ca
---
Krista McCracken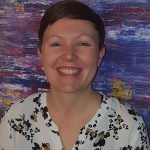 (They/Them) is an Archives Supervisor at Algoma University's Arthur A. Wishart Library and Shingwauk Residential Schools Centre. Krista's work focuses on Indigenous archives, community history, accessibility, and public outreach. They hold an MA in public history from the University of Western Ontario. For more information visit their website. Krista can be reached at krista.mccracken@algomau.ca.
---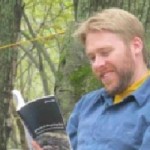 Thomas Peace is an assistant professor in the Department of History at Huron University College.  His research addresses the processes of settler colonialism in the northeast and the ways in which Indigenous peoples engaged with schooling during the eighteenth and early-nineteenth centuries. For more information visit his website or send him an e-mail at tpeace@uwo.ca.
---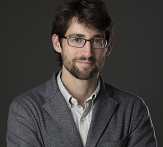 Daniel Ross is public outreach coordinator for the Active History project. He is an assistant professor in the history department at the Université du Québec à Montréal (UQAM), where he teaches and researches Canadian and Quebec history. He is particularly interested in cities and the people who live in them. Read more at historiandanielross.com.
---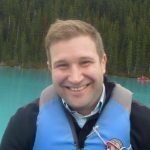 Jon Weier is completing his PhD at Western University on the First World War work of the YMCA. Over the course of his PhD Jon has become particularly interested in questions around the politicization of military history and commemoration, a topic he writes on frequently. Jon can be reached at jonweier@yahoo.ca.
---
Contributing Editors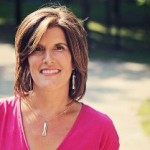 Stephanie Bangarth is an Associate Professor of History at King's University College at Western University. Her research explores the history of human rights advocacy and social movements in addition to Canada's history of immigration and refugee reception. Outside of academia she can be found volunteering for Girl Guides of Canada, the Cambridge Trails Advisory Committee, on a run or in a kayak. For more information visit her webpage.
---
Sean Carleton is an Assistant Professor at Mount Royal University,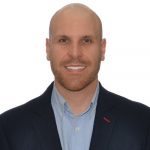 Calgary, Alberta, Treaty 7. His research looks at the history of schooling, settler colonialism, and Indigenous resistance in Western Canada in the 19th and 20th century. He is also a co-founder of the Graphic History Collective.
---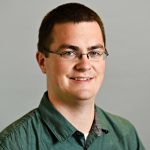 Edward Dunsworth is a PhD candidate in the Department of History at the University of Toronto. His dissertation is a transnational history of tobacco farm labour in 20th century Ontario. He is also engaged in migrant justice activism. He tweets at @ehewey.
---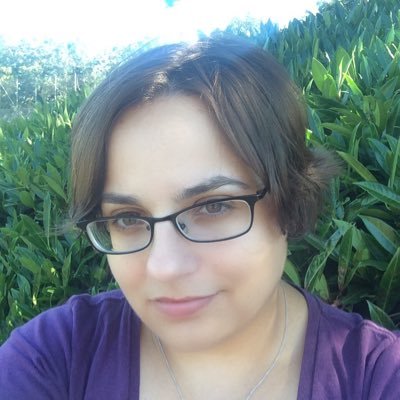 Andrea Eidinger (She/Her) is currently a sessional instructor in the Department of History at the University of British Columbia. She holds a Doctorate of Philosophy in History from the University of Victoria (2011). Her research examines the intersections of gender and ethnicity in postwar Canada, particularly with respect to the role that Jewish women have played in the establishment of Jewish-Canadian identity. She is the brains behind the popular blog, Unwritten Histories. You can find her on twitter at @andreaeidinger.  She is the co-editor of the Beyond the Lecture series on Active History.
---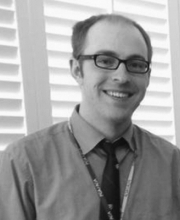 Sean Graham is the producer and host of the History Slam podcast. He is a historian of North American broadcasting with a PhD from the University of Ottawa. Like any red-blooded Canadian his ultimate dream is to be a curling champion while living on a diet of beer and poutine. He can be reached at theseangraham@gmail.com
---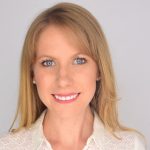 Claire L. Halstead is a postdoctoral research fellow at Saint Mary's University where her research focuses on the Sisters of Service, a unique Canadian Catholic community of women religious. She earned her PhD from the University of Western Ontario in 2015. Her doctoral research, on which she has published, focused on British children evacuated to Canada during the Second World War. Her interests include modern British and Canadian history, digital history, immigration, war, and society, and she is the creator of three large historical digital databases which intersect with these themes.
---
Andrew Nurse is Associate Professor of Canadian Studies at Mount Allison University where he teaches courses on Canadian political-economy, diversity, and regionalism. His published work includes the edited collections Beyond National Dreams: Essays on Canadian Citizenship and Nationalism (with Raymond Blake) and Dynamics and Trajectories: Canada and North America (with Mike Fox). He is currently working on a study of the Movement for Citizens Voice and Action, a 1970s Halifax-based democratization movement.
---
Canada's First World War Series Editors
Active History's longest-running series, on the history, memory, and legacy of the First World War, ran from 2014-2018.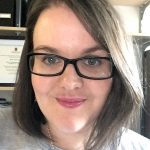 Mary Chaktsiris is the Cleghorn Fellow in War & Society at Wilfrid Laurier University. She is a historian of the First World War with research interests including gender, war and memory, internment, and history education. Her PhD research, completed at Queen's University, explored wartime experiences in the City of Toronto. She can be contacted at mchaktsiris@wlu.ca.
---
Sarah Glassford earned her PhD in Canadian History at York University in 2007. She is author of Mobilizing Mercy: A History of the Canadian Red Cross (MQUP, 2016), and co-editor, with Amy Shaw, of A Sisterhood of Suffering and Service: Women and Girls of Canada and Newfoundland during the First World War (UBC, 2012). Her research embraces the histories of medicine, public health, women, children, wartime society, voluntary work, and humanitarian aid in Canada during the nineteenth and twentieth centuries.
---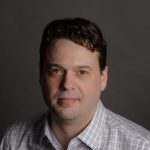 Nathan Smith is a historian working as a consultant and educator in the Toronto area. He completed his PhD in Canadian History at the University of Toronto in 2012, and served a one-year appointment as Assistant Professor at the University of Northern British Columbia in 2012-13.  He has consulted on projects for a variety of clients, and currently teaches for Seneca College, Brock University, and SUNY Empire State College.  His published book chapter, "Fighting the Alien Problem in a British Country," draws on his research on returned soldiers in First World War Toronto. Contact him at: nsmith241@gmail.com.
---
Regular Contributors
Regular contributors are individuals who have agreed to post for us on a regular basis. We're always looking for new (and old), talented writers with a passion for history in all of its shapes and sizes. Drop us a line if you're interested.
Alban Bargain-Villéger is currently a sessional faculty member at York University, where he specializes in modern European history. His current research project involves a comparative study of Arran, Borkum, and Groix, three small islands off the coasts of Scotland, France, and Germany, respectively.
Aitana Guia is Sessional Assistant Professor in Modern European History at York University, Toronto, Canada. Her latest book is 

The Muslim Struggle for Civil Rights: Promoting Democracy through Migrant Engagement, 1985-2010

 (Sussex Academic Press, 2014).
Sean Kheraj is an assistant professor of Canadian and environmental history at York University. He blogs at http://seankheraj.com.
Lachlan MacKinnon is a SSHRC Postdoctoral Fellow at the Gorsebrook Research Institute for Atlantic Canada Studies at Saint Mary's University in Halifax, Nova Scotia. His research interests include international labour history, deindustrialization studies, oral history, and Canadian regionalism.
Former Editors:
Beth A. Robertson, 2015-2017
Kaleigh Bradley, 2012-2016
Ian Milligan, 2009-2015
Jason Young, 2009-2014
Christine McLaughlin, 2009-2014
Karen Dearlove 2010-2012