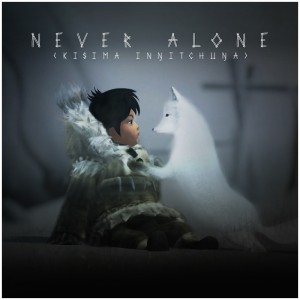 By Jonathan McQuarrie
#gamergate inflicted a well-deserved black eye for video game culture. Whatever the movement may have been (and there are many facets to it), one of the core consequences became a rash of threats against prominent critic Anita Sarkeesian, who rightly pointed to the many harmful and tiresome ways in which video games portrayed women in her series 'Tropes versus Women' and through her website Feminist Frequency. On the website Play the Past, which encourages historical thinking about video games, Trevor Owens argued for the value of collecting the various memes, chat logs, and terms that emerged from the debate. As he rightly notes, the entire moment will provide future historians with insight into the early 21st century culture of technology, as ugly as that culture can be.
I begin with the #gamergate controversy because it generated one of the widest discussions of 'gamer' culture since the debates on video games and violence. The discussion spilled well beyond the typical confines of video game journalism, producing several (rather bewildered) discussions from wider publications—in my view, Tabatha Southey wrote the best (and funniest) of these. I wish to acknowledge that significant problems with video games and their representation of women, sexual orientation, and people of colour remain, and that I, as a white, heterosexual male, am not qualified to adjudicate whether or not these issues are being 'solved.' For instance, the cold, detached, alpha male protagonist remains a staple of many popular online games, which can contribute to the frequently hostile online environment.
However, this post is motivated by a desire to share how video games, now as much as ever, also encourage players to engage with the past. I am writing with an assumption that many readers of ActiveHistory.ca are not active game players, but that they are aware that many of their students, friends, and, dare I suggest, colleagues engage with history through video games. I also wish to impress that I am not part of the emerging field of Game Studies, so this post is the perspective of a layperson into what is a rapidly growing academic field. Through the various links and references in this post, I want to provide a few reference points for people who teach or think about history, but who are not necessarily prepared to invest the time and money into what can be a rather distracting (if delightful) hobby. [click to continue…]
{ 0 comments }