This is the fourth post in the series Historians Confront the Climate Emergency, hosted by ActiveHistory.ca, NiCHE (Network in Canadian History & Environment), Historical Climatology, and Climate History Network.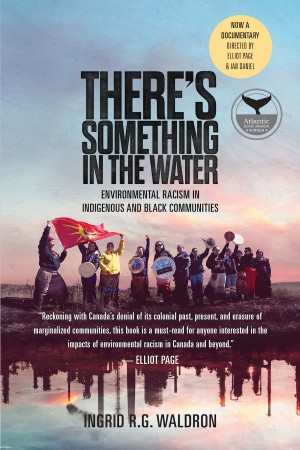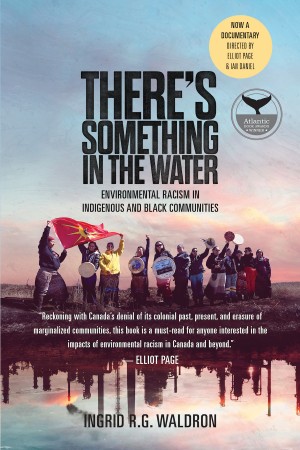 Ingrid Waldron is the HOPE Chair in Peace and Health in the Global Peace and Social Justice Program in the Faculty of Humanities at McMaster University and the author of There's Something In The Water: Environmental Racism in Indigenous & Black Communities (Fernwood, 2018). Dr. Waldron spoke with series co-editor Edward Dunsworth over Zoom on 30 June 2021. Transcript edited for clarity and length.
Edward Dunsworth: Thank you, Dr. Waldron, for speaking with ActiveHistory.ca today. Your 2018 book, There's Something in The Water, about environmental racism against Black and Indigenous communities in Nova Scotia, has done exceptionally well. Currently in its third reprint, it also was the inspiration for the documentary film of the same name, co-directed and -produced by movie star Elliot Page, that premiered at the Toronto International Film Festival in 2019 and is now streaming on Netflix. Could you tell us a bit about how the book came about?
Ingrid Waldon: I had planned on writing a book, but perhaps not so soon. Since starting the Environmental Noxiousness, Racial Inequities & Community Health Project (ENRICH) project in 2012, I've been keeping detailed notes. [Editor's note: ENRICH is "a collaborative community-based research and engagement project on environmental racism in Mi'kmaq and African Nova Scotian communities."] So I knew that I would use that at some point, but I was planning on a different type of book that would look at the challenges of doing community based research, in general. I was approached by the publisher of Fernwood about writing a book on environmental racism in Nova Scotia. And I thought about it and said yes.
The book talks about the ENRICH project, the challenges of community-based research, and the health impacts of environmental racism, all within the context of settler colonialism, heteropatriarchy, and neoliberalism.
An important goal of mine with the book was to give voice to the Black and Indigenous communities I engaged. I wanted their voices to be at the forefront. Many of the chapters include direct quotes from them that articulate their experiences and their thoughts on the issues.