By Aaron Boyes and Sean Graham
It's hard to believe that this year marks our 10th year of the Year in Review (100 Years later) bracket. We could not have imagined back in 2013 when we wrote the first bracket that this would actually become an annual event (hence the question mark in each year's title), but that little joke has grown into something so much more.
This year, in celebrating our 10th year, we wanted to do something a little different. In the past, we have written about what we think is the most important person/event of a given year and then have asked for your thoughts in comments. This year, however, YOU get to help decide what is the most important event of 1922. This will be done by voting. As always, we will provide a brief history of the events, but now you will vote to determine which event will move forward. Voting can be done in several ways: by voting in the Twitter polls included here, commenting on the post (at the bottom of the page); by email (historyslam@gmail.com); or sending us a Tweet (@theseangrahamr and @aaronboyes1). Plus, if you see us on the street, tell us what you think. We will tabulate the votes and announce the winners the following week. The process will then recommence.
The Sweet Sixteen are presented below for your consideration. We have given our two cents, which may sway your opinion, or, more likely, not.
The Elite Eight will be presented on Friday, December 2.
The Final Four on Friday, December 9.
And the Enrico Palazzo Pre-Memorial Championship will be held on December 16. The winner will be announced shortly thereafter so make sure you vote early and vote often!
In all sincerity, thank you to everyone who has read and continues to read these posts. We truly love preparing it each year and we hope that you enjoy this year's entry.
Discoveries Bracket
(1) King Tut's Tomb Discovered
v.
(4) Vitamin D Isolated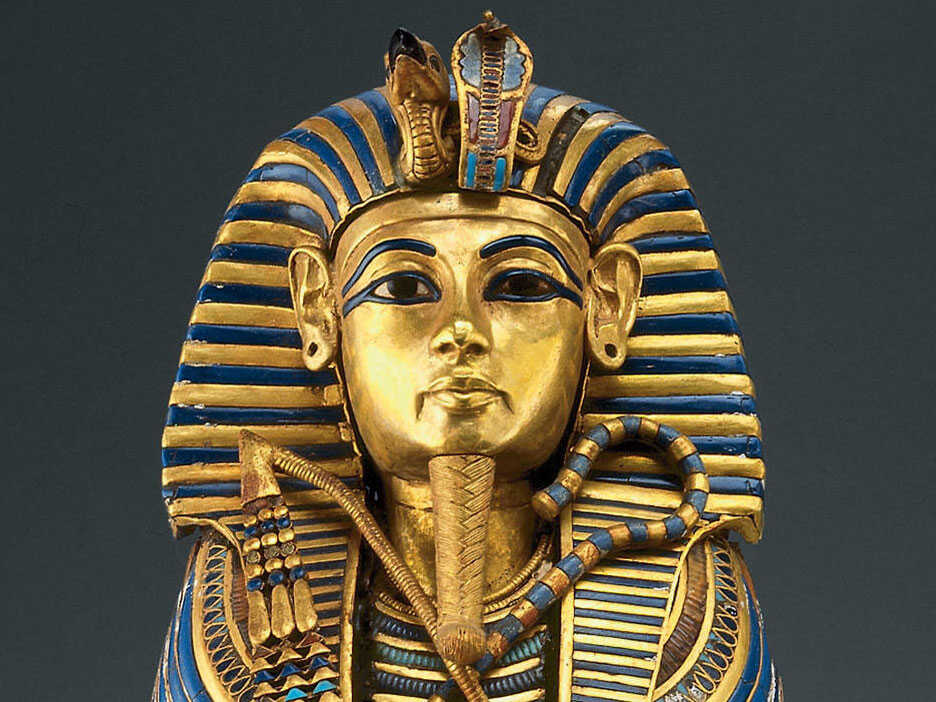 Sean: Around 1324 BCE, King Tutankhamen died following a decade-long reign as Egyptian pharaoh. Only 19 at the time of his death, King Tut did reverse some religious reforms during his life, but was largely forgotten in the centuries after he died. That all changed in November 1922, however, when British archaeologist Howard Carter and his team found the young pharaoh's tomb. Appearing to still be sealed and largely undisturbed, the discovery provided a previously unavailable wealth of information for researchers about life in ancient Egypt. Many of the objects, which were placed in the tomb to accompany King Tut into the afterlife, toured around the world and generated a newfound interest into antiquity, an interest that is still fueling new digs and discoveries at the site.
Aaron: In the early 1920s at Johns Hopkins University in Baltimore, Maryland, biochemist Elmer McCollum and John Howland noted that rickets – the condition of soft bones in children – could be caused by a poor diet, as observed in rats. McCollum and Howland fed the rats a pure cereal diet and noted the onset of rickets; through trial and error, they found that cod-liver oil could prevent rickets in rats. Testing their theory, they heated cod-liver oil so that Vitamin A was destroyed, and found that cod-liver oil indeed cured rickets. McCollum named the discovery after the next available letter in the alphabet – letters A, B, and C already in use – Vitamin D. McCollum and Howland also postulated that sunshine could also prevent rickets, and they were proved correct. Because of this discovery, a new generation of children grew up on cod-liver oil and rickets was basically eliminated.