Sean Carleton, Kirk Niergarth, and Julia Smith
When 1,500 workers in Calgary, Alberta struck in sympathy with the Winnipeg General Strike in May and June of 1919, it was the second major sympathetic strike in the city in a nine-month period. Class confrontation was on the rise in Cowtown.
The 1919 Calgary strike began on Monday, 26 May and lasted just over four weeks. In terms of the total number of work days lost due to the strike, it was the third largest work stoppage in Western Canada (after Winnipeg and Vancouver) and the largest strike in the city's history.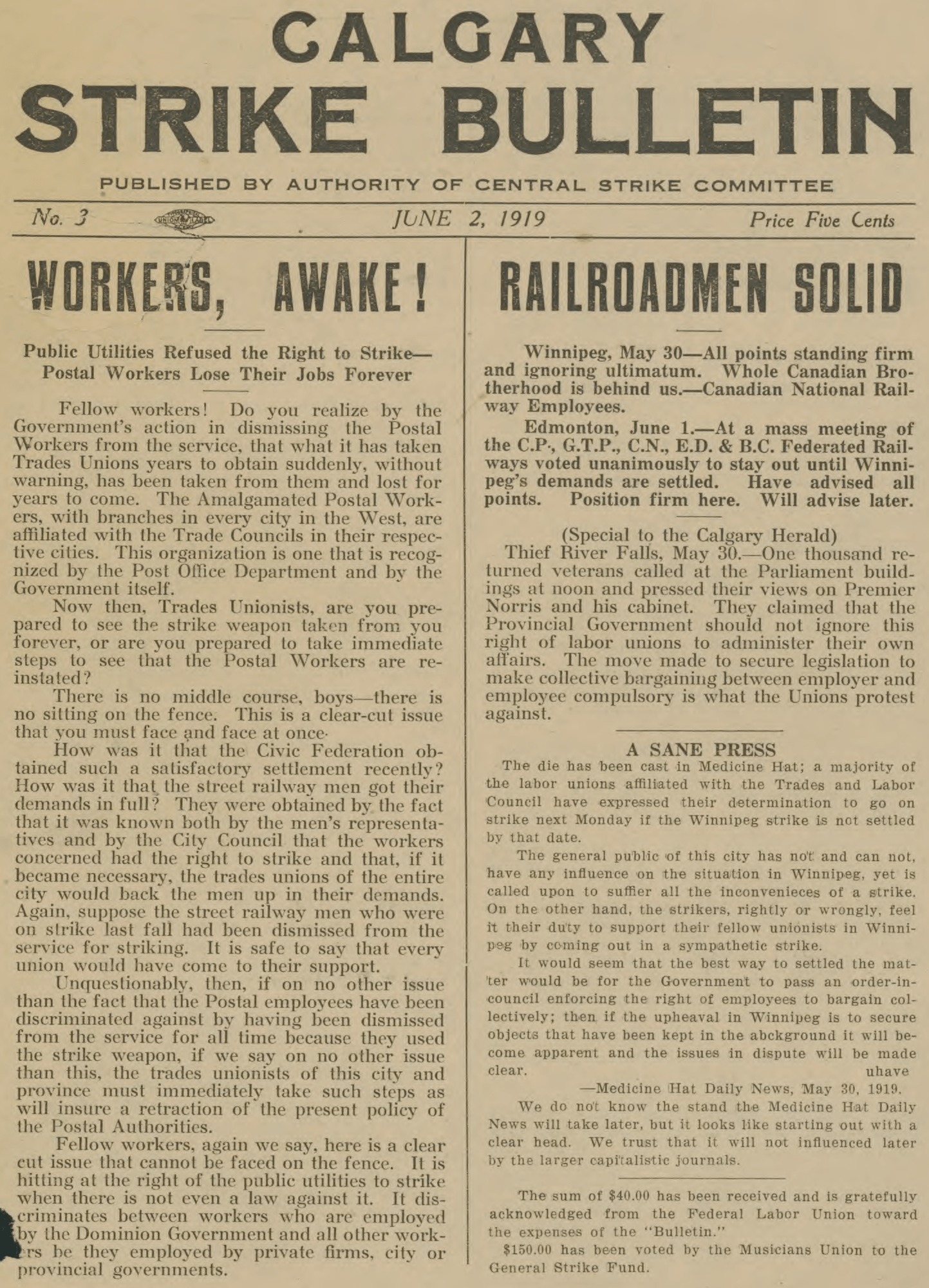 Calgary Strike Bulletin, 2 June 1919. Library and Archives Canada. Continue reading →