It helps us quench our thirst, wash our dishes, and clean our bodies, but a sense of its past often emerges only when its use is disrupted.
Over the past week, a recent spurt of articles in Toronto newspapers reported numerous cases of leaking watermains across the city.  Corrosion is one source of the broken pipes; another is changing temperature, which impacts soil movement and creates pressure on the fragile, rusty conduits.  A recent cold spell burst an eight-inch main and cut power to 19,000 residents.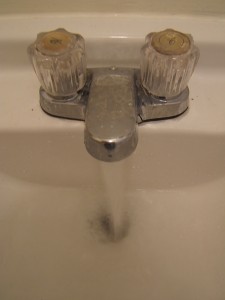 Notable in these articles is how the (often temporary) failure of the infrastructure of everyday life – in this case water pipes but we can think of roads and electricity wires to name a few others – connects people to the past.